06-11-2018
Good Accounting Practices, are important for any business owner. There are technical and accounting standards that can be followed and they should be to the best of your ability. But when I say good accounting standards, I am referring to the standards that you have for handling your accounting, and not the standards per say of GAAP or FASB. I just want to make this really clear that I'm not going to be writing about Generally Accepted Accounting Standards, or GAAP. This article is more based on the standards that you will set within your business for time and accurate accounting for your business. This is going to be a top 5 list of things to take care of properly, or your internal business standards as it relates to account.
1.) Record Transactions as they Happen - This essentially means that each period, or month, will go by and you will be having transactions, making sales, and generating expenses. In general, most of these transactions will affect your accounts receivable, your bank balance, cash on hand, sales, etc. What you want to make sure to do is record these transactions as they happen. This means that you will ensure that all of your transactions get recorded in a timely manner.
2.) Balance Often - Make sure that you take the time to balance your accounts often. The purpose of balancing is to compare the amounts within two accounts that can be compared. So, when you hear balance, this is where you will balance between your cash account in Quickbooks, and your Bank Account. Here is the process for balancing.
Input all of your transactions into Quickbooks
Identify which cash transactions are outstanding at the end of the period.
Adjust the amount of Quickbooks after adjusting for outstanding items to the Bank Balance.
The difference after adjust for outstanding items should be zero.
3.) Balance to Perfection - Balance and input transactions until you come up to a zero amount. This process can be very time intensive, but it is essential to having a good procedure in place. In my previous role as an Accountant, I saw many occasions where I was off in reconciling millions dollars account by just a few dollars. In almost all cases, it was thousands of dollars missing from both the credit and debit columns. When you are missing both debits and credits, they net out and positive and negative. So you can have a positive $100,000 and a negative -100,027. These two amounts could be totally separate transactions and both missing from being input into Quickbooks. As you see the difference is just $27 dollars. Don't cut corners.
4.) Use an Appropriate and Affordable Software - I am a big believer that Quickbooks is the right software for most small and medium sized businesses. Quickbooks is kind of like Windows for an Intel computer, Quickbooks is just the standard. The base price for this is about $199, and they have Enterprise versions as well.
5.) Have your Work Reviewed, Possibly by a CPA - Once you submit your work into the accounting system, good practice is to have the work reviewed by a knowledgeable person. This person can hopefully catch any errors or mistakes that you are making.
Thats the primer for having good accounting standards within your organization. Please comment down below if you'd like to see anything added to our list.
---
04-11-2018
Hands down, the cheapest and easiest way to start an LLC is to pay a service provider to help you. When you find someone to do the work, you'll be able to sit back and realize that the work is being done quickly and professionally. You'll want to ensure that you've dealing with someone who's been in business for over 10 years, as this isn't a new industry. Formation companies began online close to 20 years ago now, so there is no need to find a new company on the block.
Can you file or form on your own?
Most definitely, you can form an LLC or corp on your own, and it really isn't that hard. It will take time to do research, make sure that you understand the filing requirements, you'll need to know where to submit, and how much to pay. We provide a lot of free information on this website, and there is a lot at each state website. But is it easy to file? I'd say yes, it is easy to file, but I've done it thousands of times. I've done it some many times it has become second nature to me, and I understand the industry. When I file for the first time in 2000, I was uncertain of what I was doing and what some of the terms where. But now, almost two decades later, it is really no big deal. So, if you feel a little overwhelmed always remember that you are just paying about $90 extra to have a professional handle it for you.
How long does it take me to file on my own?
Honestly, the first time I filed on my own it took me about 3 weeks of research and understanding before I felt comfortable with the entire process.
What type of entity do I need to file?
How much did I need to pay?
What are the right forms?
How to complete the forms?
Where to mail them?
How long till they are approved?
And my first submission? It got rejected and then I had another 3ish weeks that I had to wait when I resubmitted the forms. So if I was to do it all over again as a newbie, I'd definitely spend the $90 dollars to get it done right the first time.
---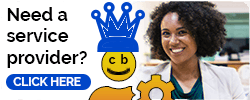 Blog Info
This blog is about information for a small business or medium business
Incorporation
Setup an LLC or Incorporate online in just a few steps.
Top Filing States