How To Start an LLC, The Easy Way
Hands down, the cheapest and easiest way to start an LLC is to pay a service provider to help you. When you find someone to do the work, you'll be able to sit back and realize that the work is being done quickly and professionally. You'll want to ensure that you've dealing with someone who's been in business for over 10 years, as this isn't a new industry. Formation companies began online close to 20 years ago now, so there is no need to find a new company on the block.
Can you file or form on your own?
Most definitely, you can form an LLC or corp on your own, and it really isn't that hard. It will take time to do research, make sure that you understand the filing requirements, you'll need to know where to submit, and how much to pay. We provide a lot of free information on this website, and there is a lot at each state website. But is it easy to file? I'd say yes, it is easy to file, but I've done it thousands of times. I've done it some many times it has become second nature to me, and I understand the industry. When I file for the first time in 2000, I was uncertain of what I was doing and what some of the terms where. But now, almost two decades later, it is really no big deal. So, if you feel a little overwhelmed always remember that you are just paying about $90 extra to have a professional handle it for you.
How long does it take me to file on my own?
Honestly, the first time I filed on my own it took me about 3 weeks of research and understanding before I felt comfortable with the entire process.
What type of entity do I need to file?
How much did I need to pay?
What are the right forms?
How to complete the forms?
Where to mail them?
How long till they are approved?
And my first submission? It got rejected and then I had another 3ish weeks that I had to wait when I resubmitted the forms. So if I was to do it all over again as a newbie, I'd definitely spend the $90 dollars to get it done right the first time.
---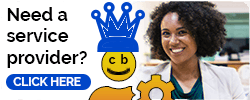 Blog Info
This blog is about information for a small business or medium business
Incorporation
Setup an LLC or Incorporate online in just a few steps.
Top Filing States