Small Business Blog
Welcome to our small business blog, and in this blog we will discuss many of the issues and things that small business owners will face. After a decades of running businesses and working for employers, I have a lot of information to share. I feel that if I knew some of what I am going to share, as I went through it, I would have been a much better employee or employer. With that said, there often aren't any right answers, and I definitely don't have all of the right answers. With the opinions listed here on this blog, please use what you feel meet your situation, and as always, please contact us if you have any issue or question that you'd like for us to address.
Incorporation Articles
Join our newsletter, so that you can get updates from our blog on incorporating in any U.S. State. Our goal is to help you get an understanding of how to incorporate, where to send the paperwork, how to file online, and what are the topics and vocabulary that you need to learn.
LLC Articles
The LLC, or limited liability company, is a popular entity that thousands of businesses choose to file all over the country each year. If the LLC is right for you, then our site will help you to take the steps to get it filed in your state of choice. If you have any questions about what is right for you, then please speak to an attorney or CPA in your local state. The professional will be able to help you get an idea about what is right, and then you can return to our site to get more information about filing your LLC or Corp.
---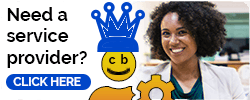 Blog Info
This blog is about information for a small business or medium business
Incorporation
Setup an LLC or Incorporate online in just a few steps.
Top Filing States