Quick Links:
Top FAQ items: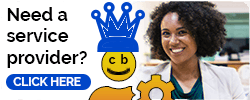 Do it Yourself
As an entrepreneur, or business owner, we often feel that there isn't anything that we cannot accomplish. And often we are right with this assessment. As you'll find running a business, by simply having the attitude to "do it myself" can save you money, hassle, and you can get it done right. But is this always the best way to go? Time to self assess.
What are the benefits of having someone incorporate for me?
Similar to mowing a lawn, doesn't it always come out better when a professional takes over? One of the main reasons that a professional can do it better, is that they are on the hook for quality of work. In most cases, once money is being paid for a service, the provider will work to ensure that the customer is happy. So let's quickly go over some of the benefits of paying for help.
It will get done quickly, by knowing where to file, what to file, and checking in with the state.
There isn't any trial and error. Let's face it, most new things have a learning curve that you'd need to learn.
It really isn't that much extra money. For a little less than $100 it can be completed.
You have to pay the state fees no matter what. So try not to take that into consideration, because even if you do it yourself you still have to pay the state fees.
It can get rejected if not done properly, wasting valuable time.
Can anybody file for LLC on their own?
Yes, most anybody can take the time to figure out what needs to be file and get it done. This website serves as a good resource to help you get started. In general the process isn't too difficult, and you should be able to complete it totally on your own. I have filed thousands of companies over the years, and even for me I still have to slow down and take my time when registering a business. So follow these tips as you begin:
Take your time to research what needs to be done.
Learn it, don't do it. This means that the steps are important so take your time to do them the right way.
Pay the necessary fee for filing, and check and see if you need to pay extra for a copy.
Have it reviewed by a partner, family member, or business professional to avoid costly mistakes that can waste valuable time.
Use this website as a resource.
Rely on the state website for answers, and call the state with any questions.