Startup Ideas - Babysitting Business
Basic Idea
Baby sitting is one of the few business ideas that will work for just about any person, of any age, in any geographic area, and one that just about anybody can do without any permits or regulatory issues. This may not be the case if you have a business that requires employees, and this would become more of a daycare center. But if you are a single person who is providing Babysitting services, just know that you can start quickly and do so without much investment in overhead, capital, materials, etc. In general, when you provide the service for a family, they will have everything that you need to provide services. There are some things that you should do to be the best that you can be, and we will go over these below.
The Planning Phase
The process of setting up a small business can be time consuming and downright overwhelming for some people. This is where we come in. Our resources on this website, and even this page will hopefully demystify some of the planning phase.
Profit Plan - You will want to scratch out, or use a spreadsheet, to detail just how your plan to run the business. The plan should be detailed enough to talk about how much investment you'll need to make, how much you plan to charge for services, a revenue estimate, an expense estimate, and profit estimate. These are the basics of the numbers.
Finding Customers
Next, you'll want to have an idea about where you'll find your customers. Just to have an idea isn't enough, that mentality may work in the movies, but not in real life.
Online Marketing - Will you use keyword advertising, social media advertising, youtube ads, banner ads to build your client base? This type of advertising can give you a response rates of 2-5%
Offline Marketing - For the most part, your client base will be around where you live or in a certain geographic area. This is a benefit, as you may be able to focus on direct mail advertising, newspaper advertising, or other periodicals. This type of advertising will give you a response rate of 2-4%
Repeat Business
Have you ever heard the saying, "Customer satisfaction is Job #1". Well in the case of repeat customers, getting repeat customers is the key to success. You will quickly learn that finding a new customer isn't as easy as it may sound. And in general it will take you time to find customers and finding good quality customers is even harder. So, once you find a good quality customer, you'll want to do everything you can to make sure that you are able to get repeat orders from them.
Extra Skills you can Possess
As a babysitter, there are some traits or skills that you can possess to help you command a higher hourly rate. A couple of these skills are listed below, and this list isn't exhastive. Think of ways you can highlight your skills and stand out from other applicants.
CPR - With this skill you may be able command a higher rate than someone who doesn't know this skill
Parent - If you are a parent, you are more valuable to a family with small kids that someone who doesn't have this experience. This will tell the family you are working for, that you've probably experience more issues with kids than they have, and thus you'll be a resource they can count on.
Teaching/Tutoring Experience - If you have educational knowledge parents will feel that you can help their child get ahead faster than their peers. Sell this trait if you have it.
Referals is the Key
As we've mentioned above, getting new customers can be difficult, and so you want to strategize how you can maximize the most revenue that is possible from each customer. The best thing that you can have happen is when you have happy customers that bring you other happy customers. Getting a customer recommendation, is a great way to find a new customer. Most likely, your current customer has shared with their friend how much they paid, what the service was, how the product was, and how professional you are as a company. Basically, the prospect has already been sold on your company by the happy customer. It can't get any easier than getting referals. This goes for any business and not only the babysitting business.
Should you Form a Corporate Entity
When we think about forming a corporate entity, we think about what are we going to benefit from in making the filing. Some of the benfits of filing are related to limited risk of personal assets, and tax advantages. You'll have to assess if you are going to be subject to a possible lawsuit with your clients. In many situations, the Babysitting business will probably not be the type of business to get caught up into a lawsuit. The other issue would be related to how much the business owner would have in personal assets, or what needs protecting. You'll have to assess some of these risks on your own to make sure that you make the right decision.
Initial Investment
Revenue and initial customers are two of the initial concerns with starting a business in Babysitting. When you start out, you'll want to keep your expectations subdued because getting a business off the ground often takes time.
First you'll want to start with thinking about how much money you need from the business. Then you'll have to back into what you plan on charging your customers for each product or service, then finally how much expense will you have in running the business. With this basic calculation, you'll be able to know just how many clients you'll need. Then you'll have the knowledge to know just what types of investment you'll need to make to provide all of the services. Make sense?
---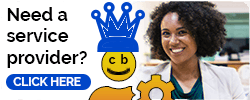 Start a Business
Many business ideas to help you get up and running fast.
Tips & Guides
Use our tips, suggestions and guides to save time and money.
Top Filing States