Startup Ideas - Landscaping
Basic Idea
The basic idea of a Landscaping business is to provide services to landscape residential or commercial properties. This type of work can include lawn mowing, horticulture, trimming hedges, tree trimming, and other grounds services. This type of work is both fullfilling and profitable for the small business startup. Just like any small business, it will come down to how much you put into the business will be directly related to what you get out of it.
The Planning Phase
The process of setting up a small business can be time consuming and downright overwhelming for some people. This is where we come in. Our resources on this website, and even this page will hopefully demystify some of the planning phase.
Profit Plan - You will want to scratch out, or use a spreadsheet, to detail just how your plan to run the business. The plan should be detailed enough to talk about how much investment you'll need to make, how much you plan to charge for services, a revenue estimate, an expense estimate, and profit estimate. These are the basics of the numbers.
Finding Customers
Next, you'll want to have an idea about where you'll find your customers. Just to have a "build it and they will come" mentality may work in the movies, but not in real life.
Online Marketing - Will you use keyword advertising, social media advertising, youtube ads, banner ads to build your client base? This type of advertising can give you a response rates of 2-5%
Offline Marketing - For the most part, your client base will be around where you live or in a certain geographic area. This is a benefit, as you may be able to focus on direct mail advertising, newspaper advertising, or other periodicals. This type of advertising will give you a response rate of 2-4%
Repeat Business
Have you ever heard the saying, "Customer satisfaction is Job #1". Well in the case of repeat customers, getting repeat customers is the key to success. You will quickly learn that finding a new customer isn't as easy as it may sound. And in general it will take you time to find customers and finding good quality customers is even harder. So, once you find a good quality customer, you'll want to do everything you can to make sure that you are able to get repeat orders from them.
Sourcing Materials
Finding the materials you need to supply to customers will be essential to your success. If you do it right, you'll be able to retain customers, get referrals, and grow your business. The following are some of the top locations for sourcing:
Home Depot
Osh Hardware
Local Nursery
Local Building Supply companies
Regional Designers
Major Seed Suppliers
Direct from Manufacturers
Single Jobs
For some types of business, they will be the type of business that is a one time order. A large landscaping order may be related to remaking an entire backyard inclusive of resodding, new shrubs, new cement walkways, reshaping and leveling the ground, and planting. This can be a huge job, but can it also be a recurring customer? Let's think this through. You may have to quote 10 jobs to get 1 job. And once you get a job, you'll want to see how that customer can yield more revenue after the initial order. Or in other words, can you move them into becoming a recurring order.
Referals is the Key
As we've mentioned above, getting new customers can be difficult, and so you want to strategize how you can maximize the most revenue that is possible from each customer. The best thing that you can have happen is when you have happy customers that bring you other happy customers. Getting a customer recommendation, is a great way to find a new customer. Most likely, your current customer has shared with their friend how much they paid, what the service was, how the product was, and how professional you are as a company. Basically, the prospect has already been sold on your company by the happy customer. It can't get any easier than getting referals. This goes for any business and not only the landscaping business.
Initial Investment
Revenue and initial customers are two of the initial concerns with starting a business in Landscaping, however, once you have the customers you must also have the infastructure to provide the products and services that your customers want. The initial investment will have to go hand in hand with revenue, expense, earnings, employees, etc. When you start out, you'll want to keep your expectations subdued because getting a business off the ground often takes time.
First you'll want to start with thinking about how much money you need from the business. Then you'll have to back into what you plan on charging your customers for each product or service, then finally how much expense will you have in running the business. With this basic calculation, you'll be able to know just how many lawns you'll need to service, major products, and other services you'll need to provide to residential and corporate customers. Then you'll have the knowledge to know just what types of hardware or investment you'll need to make to provide all of the services. Make sense?
Is an LLC or Corporation Necessary?
There can be risk inherent in running a landscaping business. The risks can be related to poor quality of work, personal injury after the work is completed, damage to existing structures or property. There can be other risks as well that can affect the business and potentially the owners if they are not structured as an LLC or incorporated. You will probably want to talk with an attorney or CPA in your state to understand some of the inherent risks in running this business. You can also benefit from pass through taxation if you file an LLC or S-corporation. You can check out these different entities to learn more about the options.
---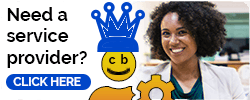 Start a Business
Many business ideas to help you get up and running fast.
Tips & Guides
Use our tips, suggestions and guides to save time and money.
Top Filing States