Start a Personal Fitness Trainer Business
The process to become a personal fitness trainer can be instant, or you may have to go through a few steps before you can start to earn money with this career. To get started in this career, to be a coach or trainer, you aren't required to hold any degrees or file for any special certifications or be regulated by local or state agencies. However, there are a lot of certifications that are out there, and if you want to work for a nice club then you may need to study for an pass a certification exam. You'll want to check with the specific gym that you want to work for and see if they have any specific requirements.
Most Employers Prefer Accredited Candidates
As we mentioned above, while it isn't a requirement to have a certification, you may need one if you choose to work for somebody. National Commission for Certifying Agencies (NCCA) is an accredidation of certification agencies. So, you'll want to make sure that whatever certificate you are getting is offerred by a organization that has been accredited by the NCCA. Here is a list of certification organizations:
American College of Sports Medicine

National Academy of Sports Medicine

American Council on Exercise

National Strength and Conditioning Association
Here are some certifications:
So, be sure to spend time researching the different certifications before you begin a program. The certifications are different, and depending on the focus of your career you should choose the right one.
Start your Own Business
Much of the discussion of certifications is related to working for a certain company, or for a certain clientelle. For many personal trainers who find their own clients, no certificate is needed. So, if you are able to obtain a group of students that you teach at a location such as the park, the beach, or otherwise, you likely won't need any special certifications. The reason that you won't, will be that your clients won't be asking you for this. You can even rent a studio and start to train clients in this studio without a certificate. The problem may happen if you start to be a personal trainer, your local gym may not allow you to bring your own clients. The gym may only allow approved or employed trainers to workout there with their clients. This is where you may be forced to obtain a certericate to be able to train at their location.
Finding Clients
Just like any small business the number one goal is going to be finding clients. You will need to have a plan for finding clients and growing your business. The revenue formula will be directly related to the number of hours that you will be training your clients, so you'll need to make sure that you have a lot of clients. As your business grows, you can formulate a larger business that will allow you to hire additional trainers, and thus you can make even more money. But in order to hire more staff, you are going to have to make sure that you are bringing in a lot of new clients on a regular basis.
Limiting Liability for Your Business
The number one risk that you may have with this business is probably going to be that one of your clients gets injured. Often when people get injured, they are looking for somebody to blame for their loss or injury. That person is unfortunately going to be you if you are training them when they got injured. This can happen in the form of a lawsuit brought against you personally or your business. One way that you can limit your liability is to register an LLC or corporation. Filing for one of these will allow you to have limited liabilty protection. Limited liability protection will give you a separation between your personal and business assets. This is of course if you operate your business in a way keeps a separation between business and personal assets.
---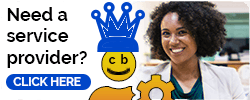 Start a Business
Many business ideas to help you get up and running fast.
Tips & Guides
Use our tips, suggestions and guides to save time and money.
Top Filing States