Tutoring
A tutoring business can be a startup business. You can get it started in just a few easy steps, and similar to some other types of businesses there isn't a big startup cost. This doesn't mean that anybody can be a great tutor, instead it means that you can start without having to pay for a lot of startup costs. To be a good tutor, first you must be very knowledgable in certain topics. Notice, I didn't say an expert, instead I said that you need to know a lot about the certain topics that you want to tutor in.
What makes a good tutor?
A tutor is really a person who is patient, and can teach things to other people. Teaching is an art, and requires a certain type of demeanor or type of person. First being a tutor, requires patience, reflection, and understanding. You will often find yourself explaining subjects that you find very trival, and you must approach these situations with care and understanding. A good tutor won't make the student feel dumb for not understanding, instead they will take the time to understand, why the student is having a hard time understanding. This patience and ability to reflect isn't in all of us, and you'll need to search yourself you know if you have these qualities.
Should I start a tutoring business?
This is the type of question that only you can answer. Starting a tutoring business can be very rewarding and provide you with a decent income. There are also a lot of benefits to being your own boss, and we've gone into those all over the site. To determine if you should start a tutoring business, ask yourself some questions:
Are you a good tutor?
Have you tutored students successfully in the past?
What subjects do you want to tutor, and is there a local market for students?
How will you find students and how difficult will it be to find new students?
How much income do I need from the Tutoring Business?
One of the primary questions that you'll need to know is how much money you plan to earn from your tutoring business. Will the business be part time or full time? And specifically how much income do you? Let's assume that you want to earn $4,000 from the business and you charge $80 per hour. Well simple math tells us that you'll need to work 50 tutoring hours to earn this much money. Can you meet this goal, when there are approximately 160 regular work hours in the month?
Finding New Customers
The process of finding new Tutoring clients is going to be challenging, unless you have a process and plan in place. The field of tutoring is very competitive, and so you'll need to have a way that you can set yourself apart. You can find new clients by using some of the following tactics:
Local print advertising
Referrals and Word of Mouth from existing clients
Online Advertising
Partnerships and Connections with Other Professionals
Partnerships with Institutions or Schools
Creating Tutoring Networks & Partnerships
A key to being successful in the tutoring market will be based on business to business networking, and business partnerships. This means that you will need to reach out to other tutors in your local area to form referral partnerships. This type of activity is part of many professions, however, it is particulary important in many areas of tutoring. It works like this. You are an english teacher and an english tutor, but don't do math tutoring. This is common, and while this may limit your pool of potential students, there is a work around. You can form a bond/partnership/relationship with a successful math tutor in your area. With this partnership, you'll be able to refer clients to the math tutor, while he will send any English tutoring students to you.
Software & Accounting
Both software solutions and accounting software are very key to having a successful tutoring business. The reason for both of these is that a large part of this business is client relationship building, and accounting for services. With each client you gain, you'll have to do a great job helping their student so that you can gain referrals. Part of the this high level of service will be through a high level of customer interactions, updates, status, and communication. The second part of accounting is important to ensure that you keep all of your hourly rates, and client rates squared away. In many cases, you'll find that clients will have reasons why they need to alter the rates, and this can become challenging to keep track of. You'll also find that clients will forget their payments and so, you'll have to have a process in place to ensure that the payments are eventually made.
A Tutoring Business is All About Referrals
The golden rule in a tutoring business, is to keep your clients happy, students progressing, and get those referrals. Most families with kids, know similar kids with similar issues, problems and challenges. You'll find that when you have a successful family, there is a good change that you'll get at least a couple referrals. So, keep your families happy to the best of your ability.
Should you Start an LLC or Corporation?
The answer is...It Depends. Depends on what you say? Well it depends on a few factors. First, is how great is the potential that you get sued? In general, if you are traveling to a students house, odds are more likely that you end up suing the students family for a slip and fall accident than any business related risk. At least how I see the type of tutoring company where you mostly work at a students house, or public place like a library.
However, if you have an office location where parents and students will come to visit, then you do have a little more risk. It is feasible that a student or parent might get injured while in your office due to an unforeseen circumstance. And if this happens, then there is a good chance that you will get sued. If you get sued, an LLC or Corporation will help to protect your assets, and keep only your business exposed to the liability or risks that you face.
So with this said, good luck with your tutoring business, and if you have any questions, comments or suggestions for a topic please reach out to us.
---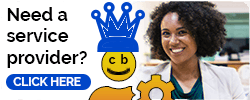 Start a Business
Many business ideas to help you get up and running fast.
Tips & Guides
Use our tips, suggestions and guides to save time and money.
Top Filing States