Tips for Registering Corporation & LLC in Massachusetts
The land of Massachusetts is full of beauty, excitement, and friendly people. They have great football, great baseball, and great basketball teams. I went to Harvard, and I really enjoyed it. Ummmm, I mean I went there for the afternoon to look at the school, not that I went there for school. LOL. But let's not overlook all of the academic achievement that occurs in Massachusetts with MIT, Boston College, and Harvard. WOW. Even with all the academic excellence included, the Corporations and LLCs of the state are really just average. By this I mean that they are comparable to the filings of the other 50 states.
Beneftis of Forming either an LLC or Corporation
Both the LLC and Corp have limited liability protection
Both the LLC and Corp can have more than one investor
Both can have pass through taxation as an LLC or S Corp
As you can see above, both entity types have benefits that can be gained by the shareholders or members.
Form a Massachusetts LLC
When filing for an LLC in Massachusetts, you'll want to start by filing Articles of Organization. A sample form that you can reference is located here, Sample form to MA LLC. As you will see on the linked form, you will need to provide:
The name of the LLC
The exact address of where the records for the company are held.
The physical street address of where the registered agent is located ( Cannot be a P.O. Box )
The name and address of each manager at the time of formation.
The registered agent must sign consent to act as a registered agent.
Then it must be signed by the Organizers.
THere are a few more details you can see by viewing the linked form.
Naming a MA LLC
To name the Massachusetts LLC, you will need to start by researching what names are available for use. This can be done a few ways but in general the name of your corporation does not need to exactly match any domain name, or even business name that you want to use. If you want to use a different name for the business or website, you will need to file a DBA which will tell your local customers just what names are referenced to which corporation.
Next, you can use the business name search link below to search for available names at the state level. Each state controls the names of their LLC/INC names, so each state can and may have duplicates. You can file a trademark, or other IP protection if you want to ensure that nobody else is going to use the brand(s) for your organization.
The name must contain the words "limited liability company", "limited company" or the abbreviation L.L.C., L.C., LLC or LC. Also, the name cannot be the same or deceptively similar to any name currently registered with the State office.
Incorporate in Massachusetts
Our tips for incorporating in MA will be similar to what is seen above for forming an LLC. You will want to read the section above regarding the LLC and get a general idea about what is done for this entity type. Here is a sample form to incorporate in Massachusetts. Here are the basic steps to incorporate:
Search for a business name, that is available and meets the requirements defined by the state. The name cannot be currently registered or be deceptively similar to another registered entity.
You will need to have a person at a real physical address, not a PO box, who is willing to be your registered agent sign to this effect on your Articles. This person can be you.
You will need to provide detailed information about the shares that you are issuing in the number and type of shares.
The effective date of the corporation.
Information about the initial directors, registered agent, address, etc.
As you can see from the attached form, the State of Massachusetts does ask for a lot of stuff when registering a corporation. It is actually a bit more than any other states sample form. So, if you have questions about what is right for you, be sure to seek out the help or a local CPA, an attorney, or use a corporation filing service to help you.
Corporation Name Search in Massachusetts
The filing of a corporation will require the use of a name. You can search for available names using the link below for this. The name must include the words: "Corporation", "Incorporated", "Inc.", "Corp". The name cannot use any reserved words and cannot be deceptively similar to another currently registered entity.
Massachusetts Secretary of State Links:
Secretary of State Address :
McCormack Building
One Ashburton Place, 17th Floor
Boston, MA 02108

Secretary of State Phone :
617-727-9640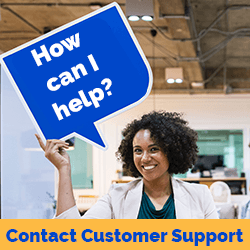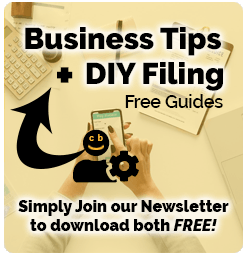 Top Blog Posts