Start a Business in Michigan
The State of Michigan is know as the home of US Auto Manufacturers, as well as the Great Lakes. Michigan is working hard to boost its' economy and maybe you are taking part in this revitalization. The Michigan GDP levels are above the pre recession levels having bounced back to higher levels.
There are approximately 850,000 small businesses in Michigan, that employ 1.8 million people. In 2013 small businesses created about 45,000 net new jobs. So what do these stats mean? They mean that business is bustling in the Great State of Michigan. The median income for incorporated businesses was $30,000 higher than it was for unincorporated small businesses in 2013. This stat means that incorporated businesses are earning more, and this makes sense. As a small business goes from having no income, to having income, there becomes assets that the business owners want to protect. However, not all businesses need to be incorporated, some become a sole proprietor.
Why form a Corporation or LLC ?
The LLC and Corporation are both popular methods of forming a new business in the state. One of the great benefits of filing for a Corp or LLC is that of limited liability protection. The benefit of limited liability protection will grant the owners a separation of personal and business assets. The separation will essential prevent your customers or creditors from gaining access to your personal assets in the result of a business lawsuit. This is typically the way it works as long as you operate your business completely separate from your personal affairs. There are a number of things that you must do properly to ensure that you get the benefits of limited liability protection.
The next great benefit that you can get with either a LLC or INC. will be that of pass through taxation. Pass through taxation essentially means that any income earned from your business will flow through the business and directly to the owners of the business. This will prevent the possibility of double taxation, with common occurs with traditional corporations or C corporations. In or for a corporation to get pass through taxation, they will need to file as an S corporation with a form 2553 from the IRS.
Form LLC in Michigan
Learning how to form an LLC in Michigan is important is it can save your hundreds of dollars initially and possibly thousands of dollars as you go forward. In or to save money initially, this will come as you possibly can file the paperwork on your own. As you go forward the LLC, or limited liability company, can save you thousands as you protect your personal assets from lawsuit, or the negative effects of double taxation. Here is a sample form to form a LLC in Michigan.
Tips for filing LLC in Michigan
Here is a list of tips to get your filing started:
You must find a name that isn't registered, and includes the words: "limited liability company", "LLC", "L.L.C", "L.C.", "LC". The name must also avoid using any reserved words like "Bank" or "Banc" or any other words that you feel may be controlled by regulations. These can be legal, medical, or financial terms.
Incorporate in Michigan
When you decide to form a business it is very exciting, a little stressful, and empowering. You feel as if you have the world by the horns and great things are in store for you and your family. Right? Well, let's talk about ways that you can retain all that you work hard to achieve, and ways that you can ensure that your personal assets remain safe from both creditors and customers. This is the corporation filing. The Corporation is a flexible entity type that can be formed in a couple of different ways that will give you some different options and different benefits.
The C Corporation
Unlimited Shareholders
Taxes paid as a stand alone entity. The corp is responsible for the income it earns, not the shareholders.
You can issue shares to owners, or sell to new owners.
You still get the limited liability protection
The S Corporation
Similar to an LLC, the S corporation will have pass through taxation.
Limited to 100 shareholders.
You can sell shares and issue stock to founders.
Has a perpetual existence.
The two forms of corporation are great in that you have the ability to choose what is right for your situation. Be sure to reach out to your local CPA or Attorney to ask really specific questions. If you know what you are looking for, continue ahead!
Naming your Michigan Corporation
To do name research, you will need to search on the corporations website to look for available names. Check here to research Available Michigan Business Names. You will want to avoid using any name like "Bank" or "Banc" that may represent that you are in an industry that may be regulated. If you are in a legal profession, medical, or financial, you may want to check with your regulating agency to make sure that the name you are interested doesn't need any special approval. Next, your name will have to include the words: "Corporation", "Incorporated", "Company", "Limited", "Ltd.", "Co", "Inc.", or "Corp.". You can use the ending identifiers with or without periods, it is your preference.
Online Services in Michigan - LARA
Michigan has an online services portal for business entities. This is operated through the Corporations Division and they call it LARA, short for Licensing and Regulatory Affairs. When using the LARA system you will be able to conduct a lot of business directly with the State online by using their portal. You'll be able to submit online, submit by mail, or submit in person for many types of filings or amendments. You'll also be able to file corporations, llc's, trademarks, and more.
Michigan Secretary of State Links:
Secretary of State Address :
Corporation Division, Bureau of Commercial Services
PO Box 30054
Lansing, Michigan 48909-7554

Secretary of State Phone :
(517) 241-6470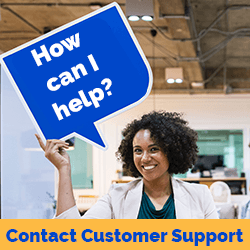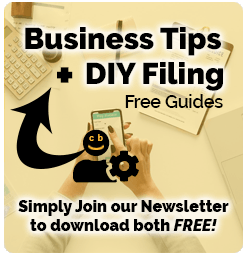 Top Blog Posts