Form a New Hampshire LLC or Corp Online
New Hampshire is an small but exciting state to live, work, and have a business. In this state you can find quaint towns, beautiful shorelines, and the Appalachian Trail. What more does a business owner need you ask? Well let me tell you. If you are a current business owner, or looking to setup a new business, you will want to either form a New Hampshire LLC or to Incorporate. It may be one of the best things that you do when setting up a new business. It will help you to define the tax structure that is best for you, and to potentially limit the liability of your business and personal assets.
Forming a LLC in NH
The LLC entity structure is a very popular filing type selected by many business owners. The reasons are few as to why a business owner may choose this structure so let's go over some of the reasons:
limited liability company
pass through taxation
members can be silent owners, or members can also be managers
business losses can be used on personal tax returns.
LLC can have unlimited owners or members and anyone can be an owner.
LLC has more flexibility in management structure. The corp is required to have a board of directors and management who run the business. The corp structure is more defined and complex.
Finding a Great Business Name for an LLC in NH
Well, let me start by saying with about 400 million Americans, many of who have a business, a lot of business names have already been taken. You will undoubtedly see the same thing when looking into registering a domain name, if that is your next step. You will mostly likely find that you will need to be somewhat flexible in what your expectations are in finding a perfect name. Also, you will have to include one of the following into your business name: The name must contain one of the following designations: Limited Liability Company, L.L.C., L. L. C. or LLC. Next, the name must be distinguishable and not confusing when compared to other registered names.
Incorporate in New Hampshire
Choosing to incorporate your business isn't necessarily an easy choice as it brings with it some extra steps that they business owner will need to file. You will need to file an extra tax return compared to running a sole proprietorship. Let's revisit running a sole proprietorship, as it is a type of business only requires you to file a local business license typically. For taxes, you can itemize your business expenses right on your personal tax return. Easy right?
You are missing out on a few things by running a sole proprietorship, so let's discuss the differences between a corporation in NH and sole proprietorship.
The sole proprietorship is typically only good for one person to run it. You can form a partnership as well that may have more than one person too.
You will need to file a DBA typically to associate your business name with you as a person. This is so that customers and potential creditors can track you down in case there is an issue with your business.
You will be sole responsible for your business as a SP. This means that if you get sued, the courts will collect for your personal assets, personal bank accounts, etc. With a corporation, typically a customer of yours will sue your business, and thus your personal assets will be shielded.
You can sell shares and percentages of your company more easily with a corporation.
There are some other differences, so we just listed a few of them here for you to start seeing some of the differences. You will want to ensure that you speak with an attorney or CPA in your local area to determine what type of business entity is right for you. There are lot of factors that will go into making a decision like this, so do your research.
Naming a New Hampshire corporation
The naming process, as we mentioned above isn't always an easy process, but it is one that you can complete given that you approach it the right way. FIrst, you want to make sure that you are doing what you can to ensure that you find a compelling name that makes sense for your business. You want to first pick the business name, in advance of the domain name. This is because the domain name and the business name don't have to match. Next, you'll need to make sure that your business name is available using the NH Business name lookup page.
Finally, you'll need to make sure that your business ends with one of the following words: the corporate name must contain the word "corporation," "incorporated," or "limited" or the abbreviation "corp.," "inc.," or "ltd.", or words or abbreviations of like import in another language.
New Hampshire Secretary of State Links:
Secretary of State Address :
Corporation Division
N.H. Department of State
107 North Main Street
Concord, NH 03301-4989
Secretary of State Phone :
603-271-3246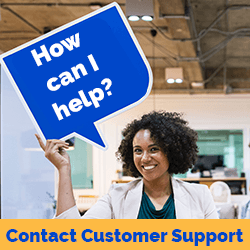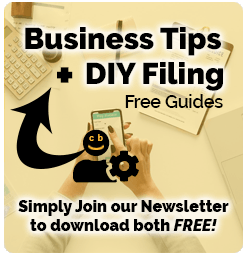 Top Blog Posts