Start a Business in New Jersey
New Jersey and the New Jersey shores are interesting places to visit and to live and work. This is why thousands of people choose to incorporate in New Jersey or form a New Jersey LLC. Both the Corporation or LLC are exciting structures that are similar, despite having some major differences. In order to form an LLC you will need to file Articles or Organization with the Secretary of State. To incorporate, you will need to file Articles of Incorporation in a similar fashion as the LLC.
Top Reasons that people file an LLC
Limited liability protection : One of the top reasons that business owners choose to file for an entity, is for limited liability protection. No matter whether you choose an LLC or Corporation, you will gain limited liability protection.
Tax advantages : Tax issues are important for all people and especially business owners. There are benefits and challenges to filing a corporation or an LLC for tax purposes. There isn't a situation that is perfect for all people, and for this reason you will want to make sure that you talk to a CPA or tax professional who knows your situation.
Get Investors : Investors like to invest with people who know what they are doing, and who have taken all of the right steps to make a good investment. In general, anybody who invests into a business will like for that business to either be a corporation or an LLC.
Form an LLC in New Jersey
A popular method of setting up a business will be to form an LLC in New Jersey. The NJ LLC filing will get you all of the benefits that we discussed in the paragraph above. These benefits are some of the core reasons that someone would choose to file for an LLC: limited liability protection, pass through taxation, and attracting investors. Investors will not only like that you have an LLC setup, they will know that you have take the proper steps to ensure that the business will have structure to help protect their assets.
Searching for a Good LLC Name
The LLC structure is an important structure that you can use to file for your business to operate it as a legal entity. The reason that you want to file for an LLC has been discussed above. In this section we will talk about naming the business. You want to first find a name that is compelling to you as a business owner. The reason that you want the business to have a compelling name, is that it will help you to stay energized and focused on the mission of the business.
New Jersery Corporation
The first thing that you should do when you incorporate is make sure that you have a clear vision for why you are registering a business. A person should never just casually register a company, unless you have a clear purpose. The reason that you don't want to do it, is that you'll have a paperwork, filings, tax returns, and more to handle for the business. What I always recommend is that if you are just starting out, you may want to assess if you really need a registered entity at this point. You may want to start out with a regular sole proprietorship to get started and make sure that what you are doing makes a lot of sense.
Deep dive into the reasons why?
First, a corporation filing is primarily about two things: taxes, and liability. When you first start a business you may not earn much money for over 1 year and you make not be making many sales or have too many creditors or customers. So, if you analyze that your business is small, and will probably stay small then you have less risk and less revenue. And thus, with less risk and revenue then you may have less reason to form at this time.
But here's the caution. As you start to grow fast, you will be taking on risk and taking on exposure to exposing yourself and your personal assets. This is exactly what you don't want to do. So, you may want to talk to an attorney to find out about what is right for you. Another important point is related to your age, and your personal wealth. If you are young and starting out, and you just don't plan on making a ton of money early on in your startup, you may choose to hold off. Make sense? Talk to an attorney to assess your specific situation.
New Jersey Online Annual Reports and Change Services
In NJ you are able to complete many services online including changing your registered agent, filing an annual report, reinstating a business, or closing a business. These are some of the most important annual tasks that a corporation or LLC must engage in when operating in the state. To complete these you will need to visit the state website, click here to go there now.
Annual Reporting
The annual reporting requirement is an important task that you must complete each year for your business. To complete this, you'll need to make sure that either complete the required forms, or complete the annual reporting online. The online reporting requirement can easily be completed using the online site provided by the State of New Jersey Business Portal.
Sales Tax in New Jersey
The sales tax in the State of NJ is 7%. If taxable items are purchased, the seller must collect sales tax and remit to the state. If the purchaser has an exemption certificate, then the seller does not need to collect sales tax.
New Jersey Secretary of State Links:
Secretary of State Address :
Commercial Recording Unit
33 West State St, 5th floor
Trenton, New Jersey 08608
Secretary of State Phone :
(609) 292-9292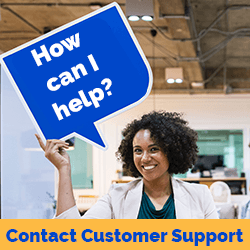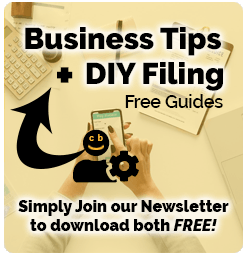 Top Blog Posts