Form a South Dakota LLC or Incorporate Online
South Dakota is know for having a beautiful landscape including the Black Hills and farm lands that go on as far as the eyes can see. There are some spaces in the United States still where you can go and be totally free from seeing other people, and this is one of them. You can drive down a gravel road and be totally alone, and enjoy the quiet and beautiful surroundings. With that said, SD is home to just under 1 million people and thus there are thousands of new businesses that are formed in the state each year. If you are looking to form a South Dakota LLC or Incorporte Online in South Dakota, please read ahead and learn from our links, forms, tutorials, and information. We look forward to helping you register in SD and starting your business.
Form a South Dakota LLC
The process forming an LLC in SD can be easy if you follow the steps as defined in the statutes. These steps are not optional for the most part, instead these steps have to be completed in an exact way. Here are some of the basic steps:
The name of the LLC must be available and distinguishable from all other businesses. The name must contain Limited Liability Company, Limited Company or the abbreviation L.L.C., LLC, L.C. or LC. Limited may be abbreviated as Ltd. and company may be abbreviated as Co.
The purpose of the LLC can be optionally provided to the state. In general, all LLC are setup for a general purpose business, but if you want to declare the business purpose you can do this.
Then you'll need to provide a business address and a mailing address.
Next, you'll need to provide a physical address, mailing address of the Registered Agent.
The duration of the LLC, which is typically "perpetual".
For an LLC, the owners are referred to as "Members". The initial Member information must be provided and details about whether they are also managers.
Finally, you must have the Articles of Organization must be signed by the Organizers.
Here is a sample PDF about how to form an LLC in South Dakota.
Incorporate in South Dakota
The process of incorporating in South Dakota can be easy if you follow the right steps. One of the main benefits as we mentioned above is that you will have limited liability protection by forming an corp. This essentially means that you will have a separation between your personal and business assets. So, essentially if you were to loose a judgment, the courts would look to your business assets to satisfy any claims. This can save you a lot of money, and to ensure that you keep limited liability protection, you'll need to operate your business completely separate from your personal asset and liabilities. Let's go over the two different types of corporations:
C Corporation - The C-corp is a stand alone entity, and it is solely responsible for paying any tax obligations that are due. What this means, is that the managers of the business are responsible for preparing tax returns and paying those taxes with funds from the business. The C-corp can also be subject to the negative occurrence of double taxation. Double taxation is where the business owners will end up having the same income taxed twice. This happens because the business is first taxed for the income, and it will pay the due for the income earned. Second tax is due for the dividend distribution that shareholders will receive when a dividend is paid out from the business. There may be work arounds to avoid double taxation, so please talk with a CPA in your state if you have specific questions about double taxation and your situation.
S Corporation - The S-corp is a pass through entity, which means that the income of the business automatically will flow through to the tax returns of the shareholders via K1's. This is a great option for some business owners as it can limit the occurence of "double-taxation". Look at the C-Corp section above to learn about double taxation.
How to search for a Corporation Name in South Dakota
The corporation name is important for a business, as it is one of the ways that we business owners brand our business. When you start the process, make sure that you are going to find a name that makes sense for you and what product or service you are providing. The name must also be distinguishable from all other names and available in the state. Finally, the name must include the word corporation, incorporated, company, limited or an abbreviation of one of these.
South Dakota Secretary of State Links:
Secretary of State Address :
Secretary of State
Capitol Building
500 East Capitol Avenue Ste 204
Pierre, SD 57501-5070

Secretary of State Phone :
(605) 773-4845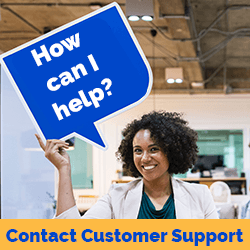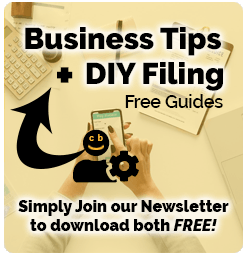 Top Blog Posts