Register a Corporation or LLC in Wisconsin
The State of Wisconsin is known for cheese and the Green Bay Packers. If you've ever watched a football game on the TV, you've seen these great guys who I think are called the Cheese Heads. These are a group of fans who wear cheese hats during the Packers Games. These cheese heads are great fun to watch, but the state is so much more than football, despite what the fans have to say about it. The countryside is beautiful and lush with green landscapes, beautiful rivers, and of course the Great lakes provide the state with massive amounts of shoreline. But by no means is Wisconsin a smaller state, in that they have 6 million residents who live there. WIth millions of people looking for products and services this is a great place to start a business. If you are looking to form a Wisconsin LLC or to Incorporate in Wisconsin, then we have some good information here for you to read. As you read further, you'll get more information about forms, filing, samples, and tips that can make the process easier for you.
Form a Wisconsin LLC
The process of filing for an LLC in Wisconsin is pretty straight forward, and while it has its' challenges, it is something that many people can file. Wether you choose to self file, or to have a service company help you, the information on this page will help you understand what are the steps, and the pieces of information that you'll need to have ready no matter which route you take.
Reasons to file a Wisconsin LLC
There are a lot of reasons why a person may setup a business, but in general it is easy to setup and there are numerous benefits that make it in the owners best interest to file. One of the popular reasons cited by registrants of the LLC is that it provides limited liability protection to the owners. This means that the owners, or members, personal assets will not be subject to the claims of creditors, debtors, or customers. The benefit of this, is that your home, savings, or other assets will not be subject to claims on the business operations in most cases. This isn't a hard and fast rule and it depends on the business being operated as required and totally separate from the personal affairs. Benefit number 2 is that of pass through taxation.
What is Pass Through Taxation?
The next main reason that people cite about registering is pass through taxation. The issue of taxation is important for all people, but it is especially important for a business owner. When you think about taxation, everybody will have a unique situation and therefore you should really speak with a CPA or other tax professional in your local state. Pass through taxation is where any income earned by the business will pass through the business and land directly with the shareholders and their tax returns. This is important, or desired by many, because it can alleviate the issue of double taxation for the business owners. The occurrence of double taxation is most common with C corporations, or the default corporation type. Double taxation occurs most commonly when income is earned and paid for the by C corp. As income is earned and retained by the business, it will eventually be paid out to shareholders in the form of a dividend. The dividend will then be taxed a second time, when the shareholder receives a dividend distribution and this is recorded on their personal tax return. So, as you see the tax is taxed twice as income is earned and once when distributed.
Incorporate in Wisconsin
The state of Wisconsin is selected by thousands of new businesses each year. Major corporations like Harley Davidson and Kohls are headquartered in Wisconsin. So, if you are looking to incorporate in Wisconsin it may be a good choice for your business. As we mentioned above you can get limited liability protection by registering a corp. It is essential that a business owner makes good choices for their business, their employees, and their family. Registering to get liability protection simply by registering the business is a great benefit. If you operate as a sole proprietor, you take a lot of risk by exposing your personal assets to any litigation that may arise.
Searching for a Corporation name in Wisconsin
To have an idea that you'll find a perfect corporation name, may be setting your expectation too high. You should probably have the idea that you hopefully find a pretty good name. The reason for this is that you are following thousands of other business owners who have already registered their businesses. So what you may be trying to find, is a good name that you are happy about, and that you can feel represents your business. To search for a business name in Wisconsin Corporation use this link.
Wisconsin Secretary of State Links:
Secretary of State Address :
Wisconsin Department of Financial Institutions
4822 Madison Yards Way, North Tower
Madison, WI 53705

Secretary of State Phone :
(608) 261-7577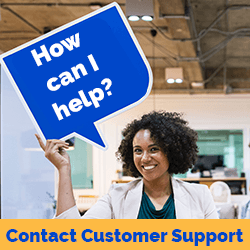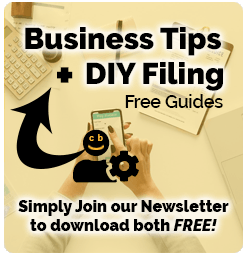 Top Blog Posts