Quick Links:
Top FAQ items: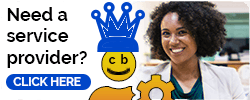 Filing an LLC or Corporation in your State
There are many reasons why a person may want to form an LLC or form a corporation. The reasons can be many, but the process can be quickly completed using our online services. We can help you to file in all 50 states, and we offer numerous services for businesses.
Form an LLC
Forming an LLC has a number of steps involved, but overall the process should not take too much of your time to complete. Many small business owners choose this filing type and you can too, by using our state information pages below.
Forming an Corporation
Many multinational companies choose to file as corporations, and a corporation can be anything from a 1 person organization, to a large business with hundreds of thousands of employees. There are a number of different taxable issues that go with forming a corporation, and we highlight some of these issues with our articles. Please click through to your state below to learn more information.
Find your State - Start a Business